The Nature of Truth
Overview

Progress

Project Team
This project is research for a book on the nature of 'truth.'  It will explore the differences among 'political truth,' 'historical truth,' and 'religious truth.'  The idea is to explore whether there is such a thing as 'absolute truth' or whether it is all constructed by us in accordance with our special interests.  This challenges the positivists and pits them against those who argue for a narrative approach to history and to knowing.
Principal Investigator
Anton Allahar, Ph.D.
Sociology, Faculty of Social Science
The University of Western Ontario
When presentations or publications are done, they will be documented here. Please visit this page again.
Principal Investigator: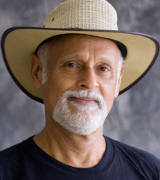 Economic and political sociology of the Caribbean
Ideology, ethnicity, class and nationalism