People
It's all about people
Sociology is the place where we're all about people. Not just as societies, cultures and institutions, but also as individuals. And to satisfy your  fascination with people, we have collected here helpful directories, and interesting profiles. Their profiles are also a portal to read many of their publications, and learn about ongoing research.  Finally, we heartily invite you to come meet our researchers, faculty, graduate students, and staff at the many interdisciplinary Sociology events.
Exits and Entrances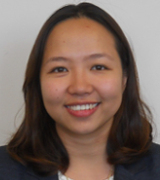 We are very pleased to welcome Jasmine Ha to the department. She is an Assistant Professor who investigates issues of international migration and globalization and has published on international migration systems, climate impacts on migration, and migration patterns of international students..
Congratulations are in order
Kate Choi was named as Western University Faculty Scholar for 2022. See the Social Science news story.
Kate Choi was named Associate Editor of Demographic Research
Lyn Hoang (PhD candidate) and Miguel Bernard Bravo (MA candidate) have been recognized for amazing and timely work they do and featured as part of Westen's Inspiring Minds Showcase.
Kaitlynn Mendes won a 'Discovering Excellence' Award at the University of Leicester for her research on sexual violence and rape culture in British schools.
Kaitlynn Mendes should also be congratulated because she is now officially a Tier 2 CRC on Inequality and Gender.
Janice Forsyth, was awarded the 2020-21 OHS Indigenous History Award for her book, Reclaiming Tom Longboat: Indigenous Self-Determination in Canadian Sport.
Patrick Denice is now Associate Editor of Canadian Studies in Population.