Centres/Institutes/Groups
Research Data Centre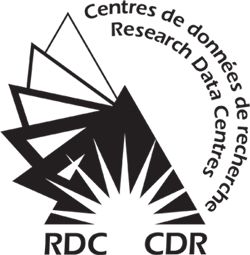 A vital part of our research is facilitated by the Statistics Canada Research Data Centre at Western. The Statistics Canada employees at the RDC provide researchers with access, in a secure university setting, to microdata from population and household surveys. The RDC also offers conferences, training, and workshops about statistical techniques and the use of data, not just for us at Sociology, but for all of Western. Projects undertaken at the RDC have generated products including master's thesis, doctoral dissertations, and publications in books and journals. Check out RDC Highlights regularly for research findings by researchers using the RDC.
Sociology faculty and students research within these Western University interdisciplinary groups:
NEST is the umbrella organization for all six Western Research Centres in the Faculty of Social Science, conducting world-class multidisciplinary research, fostering national and international collaborations, and facilitating the training of the next generation of leaders in academia, the private and non-profit sectors, and government. NEST also aims to train the next generation of policy researchers through mentorships, fellowships, and the new Master of Research for Policy and Evaluation program.

The Africa Institute at Western University was created to advance scholarship related to African societies, with researchers at Western, whose primary focus is Africa, in diverse fields including waste management, ecosystem health, health policy, gender studies, linguistics, refugee studies, and transitional justice. Western's staff, faculty, and students have a strong history of involvement with the African continent, through volunteer programs and academic exchange programs. Together, we are building sustainable collaborations and partnerships with Africans to foster initiatives that address some of the most pressing issues facing the African continent.

The Centre for the Study of Theory and Criticism is an interdisciplinary research centre concerned with the questions raised by movements such as Post-Structuralist Theory, Deconstruction, Social and Political Thought, Continental Philosophy, Psychoanalysis, Visual Culture, Media Studies, Gender Studies, and Queer Theory, Marxist Theory, Post-Humanist Theory, 18th & 19th Century Philosophy, and History of Thought. We construct a dialogue, both between theory and its history, and between the disciplines or discourses that have contributed to contemporary theory. In addition to graduate seminars (most of which are unique to our program), we host a vigorous Speakers Series, regularly sponsor major international conferences, and support a graduate-student journal, Chiasma.
Outside research groups our faculty work with and receive funding from:
Ontario Health Human Resources Research Network