News / Announcements
Sociology News Highlights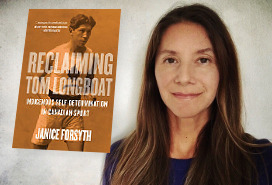 Janice Forsyth wins North American Society for Sport History Book Award for Reclaiming Tom Longboat
Announcements
New Faculty Member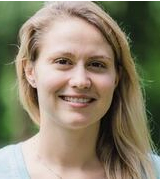 We are very pleased to welcome Kaitlyn Mendes to the department. She is an Associate Professor who focuses on issues of gender and media.
New Postdoc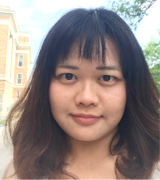 Huijing Wu joined us as a Postdoctoral Associate in March. She will be working with Rachel Margolis, on research about families and aging, until 2023.
Class Cancellation
Monday, Nov. 15 SOC 2105A-001 CLASS CANCELLED
Barr office hours also cancelled today.
Sociology Department service changes due to COVID-19
Our undergraduate courses page shows which courses will be online, in-person, or blended for the fall and winter terms.
Sociology staff are back on campus. Feel free to connect with staff members in-person, via email, Zoom, or telephone. See Sociology Current Contacts for instructions about booking virtual appointments.
Technology service interruptions
WTS also reserves Sundays from Midnight until 10:00 am and Thursdays from Midnight until 7:00 am for scheduled maintenance.
Media Buzz
July 15, 2021 "Themed parties and 'outright debauchery': These GTA 20-somethings are planning a new Roaring Twenties" Toronto Star
June 8, 2021 "Indigenous sports organization in Alberta undertakes groundbreaking work" Toronto Star
May 4, 2021 "Census 2021: Canadians are talking about race. But the census hasn't caught up." Philippine Canadian Inquirer
May 4, 2021 "Expert insights: Pandemic may usher in major social changes" Western News
May 3, 2021 "Census 2021: Canadians are talking about race. But the census hasn't caught up." The Conversation
April 28, 2021 "Family stability at risk when interracial parents cohabit, not marry" Western News
April 22, 2021 "Police Training Varies Across The U.S. Is It Time For National Standards?" NPR Morning Edition
April 12, 2021 "Balancing Act: About 40,000 kids have lost a parent to COVID-19. Schools need to step in and help" News-Press NOW
April 10, 2021 "Mengapa Banyak Orang Lakukan Hal Berbahaya demi Konten?" Kompas
April 9, 2021 "As many as 43,000 U.S. children have lost a parent to COVID-19, USC study finds" The Highland County Press
April 9, 2021 "Western University PhD student creates missing persons research hub" Q107 News
April 1, 2021 "Research Recap: Positive Impacts of Parental Benefits on Couple Relationships" Vanier Institute
March 8, 2021 "Statistics Canada considered delaying this year's census to 2022 due to pandemic" Toronto Star
Jan. 7, 2021 "The Question of the Rainbow Resumé" IN Magazine
Dec. 11, 2020 "London mayor's comments on higher COVID-19 cases among racialized groups clash with experts" CBC
Dec. 9, 2020 "Brescia prof appointed gender-based violence expert in national research project" The Gazette
Dec. 9, 2020 "Age of oldest child key to unlocking immigration mobility within Canada" Western News
Dec. 7, 2020 "How social media plays into Western's student shaming culture" The Gazette
Dec. 2, 2020 "Western University researchers reveal who is most likely to adhere to public health precautions" CBC News
Dec. 1, 2020

"New record daily COVID-19 case count in London" CTV News
Nov. 30, 2020 "Gender, age, education can predict use of pandemic precautions" Western News
Nov. 20, 2020 "Black Lives Matter seeks race-related London data through survey" London Free Press
Nov. 19, 2020 "Dutch Police Urge Public to Stop 'Pedo-Hunting' After Vigilante Violence" New York Times
Nov. 6, 2020 "Words 2020 lives on as virtual festival" Western News