Undergraduate Award Winners Announced

We are very proud to announce the winners of our Gold Medals and the Sociology Award. Their achievements deserve our praise and admiration, especially in light of notably difficult circumstances during this past academic year.
Gold Medals
Faculty of Social Sciences Gold Medal (3yr program)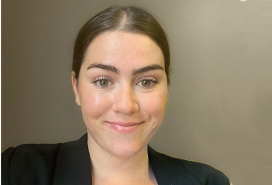 Claire Lavereau, who is graduating from Western with the highest average in a three-year program in the Social Sciences, wins a Social Science Gold Medal. We are proud that Claire was one of our students, completing a Major in Criminology. Although three-year students generally are less likely to be noticed by their professor, because they are with us for less time, Claire stood out. Professors noticed her commitment to her program, her hard work, and her willingness to contribute in class.
Claire is currently working at a law office in her hometown preparing to write the LSAT in August in preparation for attending law school in 2022. There is no doubt in our minds that she will succeed, and we wish her all the best.
Gold Medal for Honours Specialization in Sociology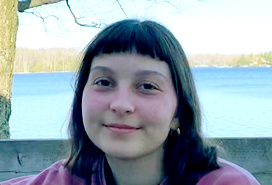 Mileva Boghosian won this year's Gold Medal in the Honours Specialization in Sociology. Throughout her program, she left a mark as a student who took exceptional pride in her work. Only few students complete a thesis in our undergraduate program, and Mileva's was so exceptional that she is working on the possibility of having it published in an academic journal.
Mileva is still engaged with academic work, as she is involved in a research internship at Western. After this, she is hoping to continue her education in Sociology and Law. We wish her all the best for her future plans.
Gold Medal for Honours Specialization in Criminology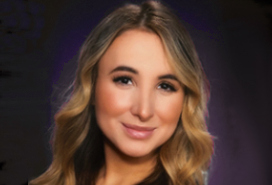 Kaylin Mesic won this year's Gold Medal in the Honours Specialization in Criminology. Anna Zajacova refers to her as a "force of nature" and others have highlighted that she is a pleasure to work with, insightful, hard working, truly exceptional and generally one of the most engaged students they ever taught. My colleague David Calnitsky described her as: highly intelligent, open minded, and curious about the world; she's a fast learner, a confident speaker, a lucid writer, and has a real ability to express ideas in a direct and straightforward manner.
We wish Kaylin all the best as she embarks on a Masters of Public Administration at Queen's University this fall and have no doubt that she will fulfill her goal of becoming a Crown Attorney.
Gold Medal for Honours Double Major in Sociology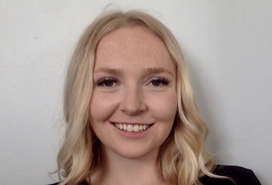 Megan Rauser is our Gold Medal winner for the Honours Double Major in Sociology. Megan has been described as a top-notch student who excelled at every component of her course. Colleagues also remarked on her well-developed social conscience and her excellent research, writing, and analytical skills.
The next stage of her career involves starting her juris doctor program at Osgoode Hall in Toronto where she will apply her passion for the environment, social justice, and politics. We wish her all the best on this journey.
Gold Medal for Honours Double Major in Criminology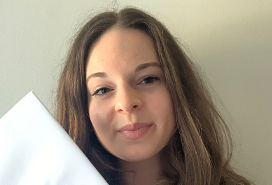 The Gold Medal for an Honours Double Major in Criminology goes to Vanessa Briccardi. Vanessa was described by professors who have taught her as having a great analytical mind and being a critical thinker who takes exceptional pride in her work. 
This summer, Vanessa is already putting her sociological skills to work by working as a Child and Youth worker, helping at-risk youth and vulnerable adults with mental health and addictions. This will put her on track to achieve her ultimate goal of becoming a social worker or a lawyer advocating for the rights of children. We are confident she will achieve her goals.
Sociology Award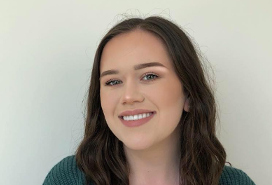 The winner of the 2020/21 Sociology Award is Maeve MacDonald. In a difficult year, Maeve has been exemplary not only in her academic achievement, but also her commitment to the Department of Sociology and the wider university community. Maeve, who completed an Honours Specialization in Criminology plus a major in Political Science, also served as the student representative on the department's Undergraduate Committee and as the student representative on the Education Policy Committee in the Faculty of Social Science. In these roles, Maeve made invaluable contributions to course and program initiatives and ensured that the voice of undergraduate students was heard. Maeve is a truly deserving winner of the Sociology Award, which recognizes academic achievement and community involvement.