Balakrishnan Distinguished Lecture
Balakrishnan Distinguished Lecture in Population Dynamics and Inequality
3:00pm - 4:00pm
Thursday, September 28th, 2023
Weldon Library Community Room
Rural Families During the Second Demographic Transition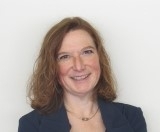 Shelley Clark is a James McGill Professor of Sociology at McGill University. Clark's work examines family change, health and wellbeing, and life course transitions in North America and sub-Saharan Africa. Her current recent agenda focuses on the wellbeing of children, youth, and families in rural Canada and the U.S. She was the founding Director of the Centre on Population Dynamics at McGill. She has also served on the boards of the Population Association of America and the Canadian Population Society and is currently a Council Member of the International Union for the Scientific Study of Population.
Abstract
Rural families often evoke nostalgic images of close-knit nuclear households consisting of married parents and many children. This image runs counter to sweeping family changes, such as very low fertility and rising single parenthood and cohabitation, that characterize the Second Demographic Transition. Whether rural families have retained their more traditional family forms in the midst of the Second Demographic Transition is largely unknown. This talk will examine how family structures, union formation, and fertility in rural and urban areas in Canada and the U.S. have changed over the last 30 years and investigate what is driving these changes. Our results show rapidly rising rates of cohabitation and nonmarital childbirth along with sustained elevated fertility among rural families. These surprising trends have important implications for the nearly one-fifth of rural Canadians and Americans as well as for the long-term demographic futures of each country.
---
Established in 2016, the goal of the Balakrishnan Distinguished Lecture in Population Dynamics and Inequality, to enhance the excellence in the Department of Sociology in Population Dynamics and Inequality and to give visibility for the University in this area in the academic world. The lecture series is made possible due to the support of Professor Emeritus T.R. Balakrishnan and Lois F. Leatham.
Past Lectures