Living in London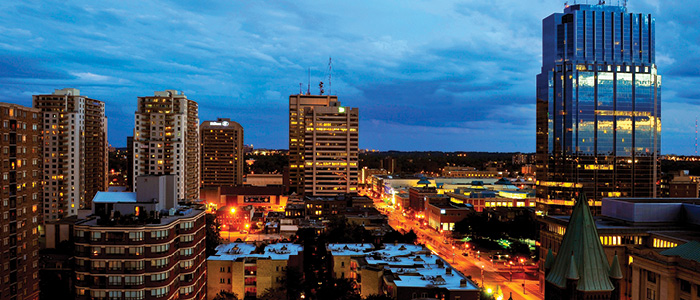 A cosmopolitan centre set in the heart of Southwestern Ontario, London is the region's economic, entertainment and cultural hub. With a population of 366,000, London is Canada's 11th largest city and is an ideal environment to live and pursue your studies. Big enough for the 'big city' experience, it boasts an extensive health care system and excellent business and career opportunities, while providing the safe and clean atmosphere of a small community.
London is called The Forest City in reference to its numerous, beautiful pathways and acres of rolling parkland. Its tree-lined boulevards and green parks invite cyclists and pedestrians to discover the charms of the city, built at the fork of the Thames River. Just down the road from Western, you will find the vibrant Richmond Street in the city centre – a fantastic blend of culture and heritage for you to explore.
Cost of Living
Important factors in deciding where to attend graduate school are the location and the cost of living in that community. Not only is London a vibrant cosmopolitan centre, but it offers many of the same benefits of a large city without the high cost of living.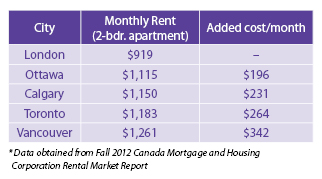 Today Tonight in London Canada
Seasons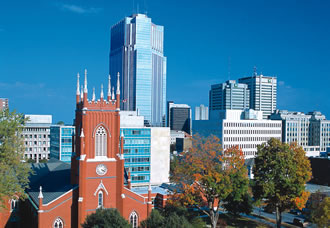 We experience four distinct and beautiful seasons, ranging from warm, breezy summers to colourful autumns, crisp, snowy winters, and refreshing springs. Each brings with it its own beauty and opportunities to enjoy the outdoors. Autumn is the perfect time to walk the city's tree-lined streets and beautiful parks, while skating and skiing are popular pastimes in the winter. Spring and summer is best enjoyed in the sun, with London being close to several beaches including Grand Bend and Port Stanley.
Cultural Vitality
London is brimming with activity and culture. Boasting everything from concerts at Budweiser Gardens to exhibitions at Museum London, theatrical productions at The Grand Theatre and a large assortment of renowned restaurants, the Forest City is the perfect locale to experience.
Whether you enjoy shopping, movies, theatre, dancing, or sporting events, there is no lack of activities. Year-round, London has numerous festivals and cultural and community events, including Snowfest, Sunfest, Rock the Park, London Film Festival and World Beat and Jazz weekends. Beautiful parks and biking trails are just steps away from the lively Richmond Street – home to a bustling nightlife, niche shops, designer boutiques, cafes and fashionable dining. London is also considered a sporting hub and is home to the Ontario Hockey League's London Knights, a cultural mainstay of the city and its residents.
For an overview of activities and attractions the city of London has to offer, please visit Tourism London and City of London.
Family Life
With several family-friendly services including a variety of schools, health care facilities, after-school and special needs programs, children's camps, and community centres, the city of London provides parents, both current and expecting, a safe and desirable community to raise a family.
For an overview of family programs and services throughout London and surrounding regions, please visit Family Support.
Travel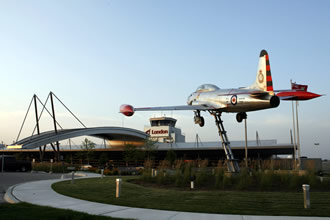 Located in the centre of southwestern Ontario, London is approximately two hours driving distance from Toronto and Detroit. The London International Airport offers direct flights to Toronto, Chicago, Ottawa and Calgary, as well as many other connections to several Canadian destinations. If you want to travel to warmer climates or exotic places, the London International Airport has flights to Mexico, Cuba, Jamaica and several locations in Europe.
For directions to London, including city and campus maps, please visit Getting to London.