Location and Accessibility
Location and Accessibility
Welcome. Here is some information to help you get to the Sociology Department, Social Science.
5th floor, Social Science Building
(SSC)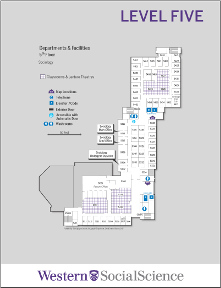 When you arrive, you will see this floor plan on the wall opposite the elevators.
Accessibility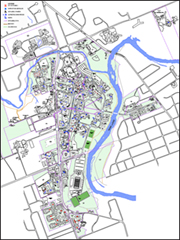 Campus Accessibility Map shows accessible parking, accessible paths, curb cuts in sidewalks, automated door openers and ramps.