Location and Accessibility
Location and Accessibility
Welcome.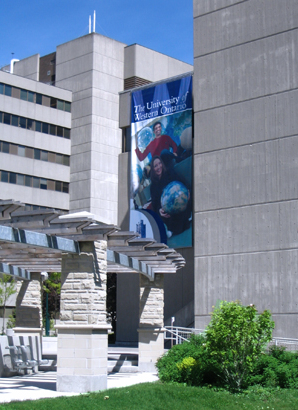 Here is some information to help you get to the Sociology Department, Social Science.
Address
Department of Sociology
University of Western Ontario
Room 5306, Social Science Centre
London, ON N6A 5C2
CANADA
Facilities and Labs
Location
5th floor, Social Science Building (SSC)
The University of Western Ontario
London, Ontario, Canada
Accessibility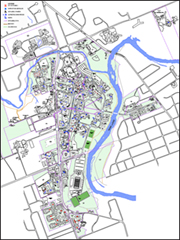 Map shows accessible parking, accessible paths, curb cuts in sidewalks, automated door openers and ramps.
Service disruptions for the Social Science area are posted on www.ssc.uwo.ca/about_us/accessibility_socialscience.html
Sociology events: contact socevent@uwo.ca if you require information in an alternate format, or if any other arrangements can make an event accessible to you.
Classes or meetings with instructors: contact your instructor directly if any arrangements are needed to make the activity accessible to you.
Contact Sociology staff if any further accessibility arrangements are needed for your activities in our department.