Hot off the Press!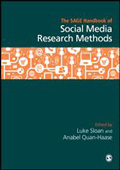 Sage just released Luke Sloan and Anabel Quan-Haase's The SAGE Handbook of Social Media Research Methods, a comprehensive resource for any scholar or graduate student researching social media.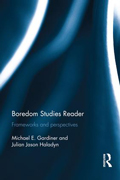 Michael E. Gardiner and Julian Jason Haladyn edited a new anthology of essays on the experience of boredom as a vital area of contemporary research: Boredom Studies Reader: Frameworks and Perspectives, Routledge. 
James E. Côté has made his handbook: The identity capital model: A handbook of theory, methods, and findings freely available to the public and academic community on our website as part of a community service, in the hope that its availability will stimulate further thought and research on identity formation.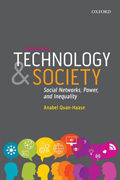 Anabel Quan-Haase has a new edition of her Technology and Society book out now! Technology and Society: Social Networks, Power, and Inequality, 2nd ed., Oxford University Press Canada. It gives a comprehensive overview of the technological tools we use, where they come from, and how they are changing our perceptions of ourselves and the relationships we form.
Andrea Willson and PhD alumna Nicole Etherington contributed the chapter "Poverty, Income, and Wealth across the Life Course"  in the 2016 book: Gerontology: Changes, Challenges, and Solutions, edited by M. Harrington Meyer and E.A. Daniele.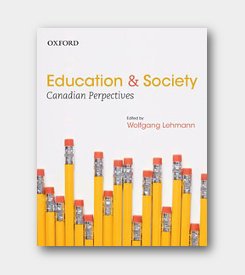 Wolfgang Lehmann is editor of the new book Education and Society: Canadian Perspectives from Oxford University Press and author of its first chapter. Inside you will also find contributions from PhD alumnus Ryan Broll, PhD alumna Catherine Gordon, and Professor Jerry White.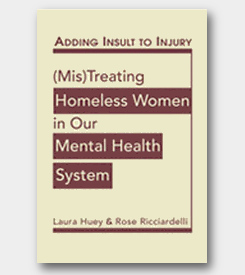 Laura Huey and Rose Ricciardelli have analyzed the issues faced by homeless women in our mental healthcare system in a new book entitled Adding Insult to Injury: (Mis)Treating Homeless Women in Our Mental Health System published by Lynne Rienner Publishers.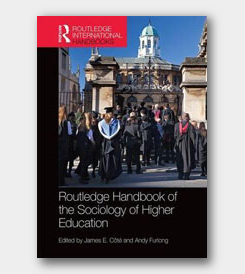 James E. Côté's latest book Routledge Handbook of the Sociology of Higher Education, co-edited with A. Furlong, is the first handbook to cover the sociological approaches to higher education. Each chapter examines different sociological aspects of, and debates about, educational institutions. 
A Future without Borders: Theories and practices of cosmopolitan peacebuilding, edited by Eddy Souffrant, offers an explanation of why the movements of the "Occupy Wall Street" activists have repeated themselves across the globe. Anton Allahar contributed to this work with an essay called: "Sovereignty and instances of violence: colonial and neo-colonial moments."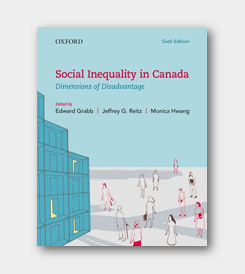 Social Inequality in Canada: Dimensions of Disadvantage, from Oxford University Press, is loaded with contributions by Western Sociology folks, starting with the Co-Editor Ed Grabb. Chapter contributions come from Tracey Adams, Robert Andersen, Ed Grabb, Wolfgang Lehmann, Rod Beaujot, Zenaida Ravanera, Kim Shuey, Andrea Willson, and PhD student Michael Rooyakkers.
"How distorted democracy conditions distorted development: the English-speaking Caribbean," by Anton Allahar, appears in the newly published Contradictory Existence: Democracy and Neoliberalism in the Caribbean from Ian Randle Publishers.
Three entries in the Dictionary of Caribbean and Afro-Latin American Biography from Oxford University Press were contributed by Anton Allahar: "John Anthony La Rose: tireless advocate for social justice," "Oliver Cromwell Cox: a case of scholarly neglect" and "Tubal Uriah "Buzz" Butler: defender of workers' rights".