Sociology
WELCOME TO SOCIOLOGY AT WESTERN
Western Sociology has a historic strength and commitment to research excellence in the field of Population Dynamics and Social Inequality. Our productive and internationally recognized faculty publish in the discipline's most prestigious journals. We offer outstanding research training for graduate students at both the M.A. and Ph.D. levels in the theoretical and empirical study of various dimensions of Population Dynamics and Social Inequality. Western Sociology is also home to award-winning teachers and offers undergraduate programs in both Sociology and Criminology. Check out the above links for more information about our academic programs and faculty.
News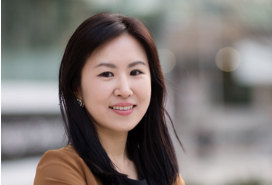 Eugena Kwon was in the top 25 SSHRC storytellers for Congress 2018 competition. Watch her video: Examining the Role of Food Literacy in Shaping Immigrant Integration Experiences in Canada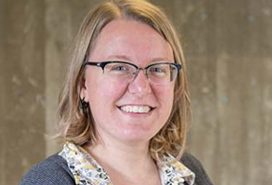 Dr. Sarah Patterson wins 1st place in the 2018 3 Minute Research Competition of the Postdoctoral Research Forum
Announcements
Grant L. Reuber, economist and founder of the Department of Sociology at Western, passed away on July 7, 2018 at the age of 90. Reuber had a long and successful career at Western, beginning in 1957. In the early 1960s he served as Chair of Economics and Sociology at Western, recruiting several sociology faculty members in the early 1960s and spearheading the establishment of sociology as an independent department in the mid-1960s. It was Reuber's vision to establish a Sociology department focused on demography. Our department officially opened in 1966. Reuber later served as the Dean of the Faculty of Social Science, as well as Provost & Vice-President (Academic), before his retirement in 1993. The funeral service for Dr. Reuber will take place in Toronto at Grace Church on the Hill on Friday July 13th at 2pm.