Sociology
WELCOME TO SOCIOLOGY AT WESTERN  
Western Sociology has a historic strength and commitment to research excellence in the field of Population Dynamics and Social Inequality. We are currently advertising for 3 tenure/tenure-track faculty positions in this area. Our productive and internationally recognized faculty publish in the discipline's most prestigious journals. We offer outstanding research training for graduate students at both the M.A. and Ph.D. levels in the theoretical and empirical study of various dimensions of Population Dynamics and Social Inequality. Western Sociology is also home to award-winning teachers and offers undergraduate programs in both Sociology and Criminology. Check out the above links for more information about our academic programs and faculty.
News & Announcements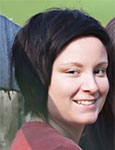 PhD candidate, Nicole Etherington, received an IGH Award for Excellence in Gender, Sex and Health Research from the CIHR Institute of Gender and Health, which recognizes research excellence among graduate students and postdoctoral fellows working in the field of gender, sex and health research. They commended her "innovative sex- and gender-based approach to understanding and addressing pressing health challenges". This is an impressive accomplishment! Congratulations, Nicole!
William Mullins-Johnson visited Western as part of our involvement in Wrongful Conviction Day.
Guest Speaker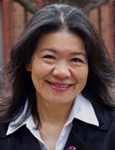 Dr. Ito Peng
is a Professor of Sociology and Public Policy at the Department of Sociology, and the School of Public Policy and Governance. She is also the Director of the Centre for Global Social Policy, University of Toronto. She teaches political sociology, specializing in family, gender, and demographic issues, migration and comparative social policy. She has written extensively on family and gender policies, labour market changes, and social and political economy of care in East Asia.