Choosing Your Degree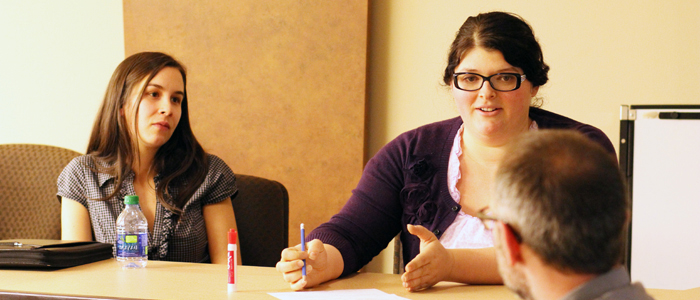 Choosing A Program
There are 8 different modules of study offered by the Department of Sociology that you may enter after your first year. The prerequisite for all these modules is a minimum final grade of 60% or 70% in first year Introduction to Sociology.
The modular degree structure at Western allows the flexibility to combine modules within Sociology or across different departments and faculties. For example, you could combine a Major in Sociology with a Major in Criminology (both modules from Sociology), or an Honors Specialization in Criminology with a Minor in Psychology, or a Major in Health Sciences with a Major in the Sociology of Health and Aging—the possibilities are endless!
The possible module combinations depend on the degree in which you are enrolled. Below are links to Academic Calendar descriptions of each module as well as program checklists to download to help you plan your course selection each year.
The first thing you should consider, is what you are intending to do after you graduate from Western. The following will help you to identify which degree is right for you.
After my undergraduate degree:
Student who intend on pursuing a Master degree in Sociology or Criminology should enroll in one of our Honors Specializations. Graduate programs will typically be looking for students to maintain, a minimum, average of 78% in their final 10.0 courses.
Students wishing to pursue further education in either Law or Teachers College should purse an Honors Double Major (recommended) or a Double Major.
Students should consider supplementing their 4 year major with a second major or a minor in a relevant discipline.
In cases where students are unsure of what they intend after graduation, additional counseling should be sought with either the Academic Advisor or a representative from Student Success Centre.
Honors Specializations
These modules are the recommended path for students considering graduate studies in sociology or criminology. The Honors Double Major is not considered equivalent to them. Enrolment in the Honors Specialization modules is limited. Meeting the minimum requirements does not guarantee that students wishing to transfer into these modules will be offered enrolment.
Specialization and Majors
Minors
Important Program Information
Please note that all students must successfully complete:

2.0 essay courses, 1.0 of which must be senior (#2000-4999). These essay courses must be completed through the University of Western Ontario.
At least 1.0 course from each of the three categories A, B and C.
Overlapping Courses Between Sociology Modules
Sociology 2205A/B, 2206A/B and 2240E or 2270A/B and 2271A/B are required courses for all majors and specializations offered by the Department of Sociology. When students combine two majors (e.g., Major in Sociology and Major in Criminology) or a specialization and a major (Honors Specialization in Sociology and Major in Criminology), however, these courses only need to be taken once. Sociology 2205A/B and 2206A/B will be counted toward both modules. Sociology 2240E or 2270A/B and 2271A/B will count toward one module and an additional 1.0 course at the 2200-level in Sociology must be taken for the other module.
This means that students taking two majors in Sociology have 11.0 required courses while those combining a specialization and a major have 14.0.

Please note that this is the only overlap allowed between Sociology modules. The Department does not permit any course overlap between a Minor and another module offered in Sociology.
Statistics Substitution
Students who have taken any course from the following list, will need to replace Sociology 2205A/B Statistics for Sociology with an additional 0.5 Sociology course at the 2200 level.
Sociology 2205A/B Antirequisites: Biology 2244A/B, Economics 2122A/B, 2222A/B, Geography 2210A/B, Health Sciences 3801A/B, MOS 2242A/B, Psychology 2810, 2820E, 2830A/B, 2885, Social Work 2205, Statistical Sciences 2035, 2037A/B if taken before Fall 2010, Statistical Sciences 2141A/B, 2143A/B, 2244A/B, 2858A/B and the former 2122A/B.
Statistics and Research Methods Substitution
Students who have completed Social Work 2205 must replace Sociology 2205A/B, Statistics for Sociology, and Sociology 2206A/B, Research Methods in Sociology, with 1.0 Sociology course at the 2200 level.
Students who take a full course (1.0 course) as a statistics substitution to satisfy the requirement for Sociology 2205A/B will have an additional 0.5 course for their module.