Graduate News
News and Announcements
Congratulations to ...
Natahnee Winder, recipient of two awards at Western: the 2017 Dr. Valio Markkanen Aboriginal Award of Excellence and the Interdisciplinary Initiative (IDI) in Applied Indigenous Scholarship.
Eugena Kwon, winner of the 2016 Work, Professions and Occupations (WPO) Cluster Best Student Paper Award, Canadian Sociological Association.
Our latest external award winners: CGS-M – Sagi Ramaj; SSHRC – Lesley Bikos and Eugena Kwon; OGS – Awish Aslam, Leona Bruijns, Travis Hackshaw, Anthony Jehn, Vesna Pajovic, Hillary Peladeau, and Nick Ramey.
Our students who presented at conferences this spring: Congress 2017; Qualitatives 2017; Partnership for Progress on the Digital Divide 2017.
A shout out to Stacey Hallman (PhD 2015), now an Analyst in the Demography Division at Statistics Canada, who was quoted widely in media outlets across Canada from the Chronical Herald in Halifax to the Vancouver Sun regarding the 2016 census findings released in February 2017.
Loanna Heidinger has received the Aileen D. Ross Fellowship, awarded annually to a SSHRC doctoral award recipient conducting poverty-related research in Sociology. Congratulations Loanna!
"Skip carding, try walking beat, academic says" London Free Press article features comments by Lesley Bikos, former police officer and current PhD student. Click here for further information about Lesley's research.
Recent Publications
Delgado, Lisenne; Mulder, Lianne. 2017. "Eliminating racism, decolonizing education and building an inclusive society: The role of universities in the Kingdom of the Netherlands" Race Equality Teaching, Volume 34, Number 2, June 2017, pp. 15-20(6)                      
Nonomura, Robert. 2017. "Political Consumerism, Youth and Adulthood: Does Age Predict Odds of Boycotting/'Buycotting'?" Journal of Youth Studies. 20(2): 234-251.
Tracey L. Adams & Michael Rooyakkers. 2016. "Theorizing Gender Inequality." Chapter 14 in Social Inequality in Canada: Dimensions of Disadvantage, Sixth Edition, edited by E. Grabb, J.G. Ritz, and M. Hwang. Toronto: Oxford University Press.
Kwon, Eugena. 2016. "For passion or for future family? Exploring factors influencing career and family choices of female medical students and residents." Gender Issues. DOI 10.1007/s12147-016-9168-3.
Pizarro Milian, Roger and Cliff Davidson. 2016. "Symbolic Resources and Marketing Strategies in Ontario Higher Education: A Comparative Analysis." Journal of Further and Higher Education 1–15.
Davidson, Cliff. 2016. "Re-Imagining the Anonymous City: Defatalizing the Digital Present through Analog Photography." Pp. 260–74 in Time, Temporality and Violence in International Relations: (De)fatalizing the Present, Forging Radical Alternatives, edited by Anna M. Agathangelou and Kyle D. Killian. New York: Routledge.
Etherington, N. & Baker, L. 2016. From "Buzzword" to Best Practice: Applying Intersectionality to Children Exposed to Intimate Partner Violence. Trauma, Violence, & Abuse. Click here to see the full list of publications by Nicole Etherington
Akkaymak, Guliz. 2015. "Neoliberal Ideology in the Primary School Social Studies Textbooks in Turkey." Journal for Critical Education Policy Studies 12(3): 282-308.
Resources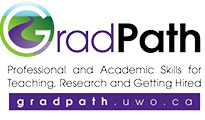 GradPath is your portal to graduate student professional development programs at Western.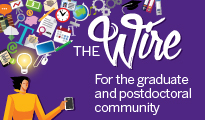 To subscribe, click on
RSS feed
or
smart phone and tablet
for setup details.
Highly recommended!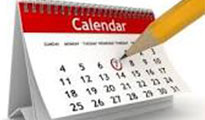 An overview of important dates and deadlines for graduate students.