Social Inequality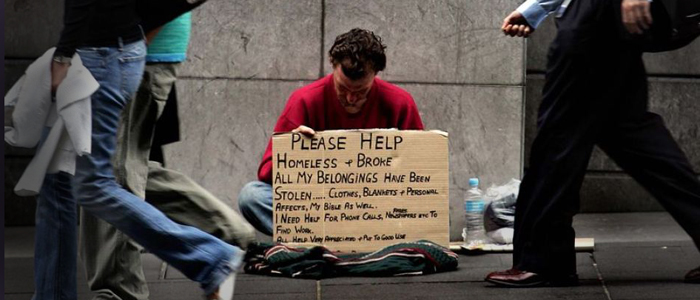 We live in a society where we can see inequality all around us. Be it a homeless person asking for change on the street, a co-worker who we see is not moving ahead because of their race or gender, or a homophobic joke made at a party. In this classes students will learn about the many dimensions of inequality in society, including class, status, race, ethnicity, gender, sexuality, and age. They will discover how sociologists such as Marx, Durkheim, Weber, Berger and Luckman,and Thomas have tried to make sense of this inequality and how it comes to occur in society. We will examine the ways in which institutions of society, such as the education system, the family, the workplace, the economy, and the media, create and reproduce these inequalities over time. Finally, they will learn about how inequality is changing over time and the many ways that we can work to reduce inequality in society. Through the state and social policy, social movements and protest, the legal system, and cultural change, inequality can be reduced over time. By examining these issues within Canada and internationally, in current times and historically, these classes examine the fundamental question of why there is social inequality and what can be done about it.
The following is a list of courses, offered by The Department of Sociology, which students can take to broden their knowledge and perspective in the field.
The analysis of racial, ethnic, political and religious minority groups in terms of their relationship to each other and to society at large. Pluralism, assimilation, competition, conflict, prejudice and discrimination are among the concepts to be studied.
2 lecture hours, 1.0 course.
Antirequisite(s):
the former Sociology 143.
A comprehensive study of educational institutions in modern society.
2 lecture hours, 0.5 course.
The organization of production in pre- industrial, industrial, and post-industrial societies and their impact on work meanings and styles. The development of industrial capitalism and its effects on labor receive special emphasis. Various proposals to alleviate discontents with work in today's society are critically examined.
2 lecture hours, 1.0 course.
This course covers the health of populations in comparative and historical context. It focuses on the factors behind the recent improvements in health and the causes of large health inequalities. Major health policy issues in both developing and developed countries are investigated, such as reproductive health, HIV/AIDS, smoking, and violence.
2 hours, 0.5 course.
Antirequisite(s):
The former Sociology 2279A/B
This course is an introduction to theories and debates that merge feminist theory with the study of global economic development. In particular, the course will examine changes in the lives of Third World women wrought by development and by their incorporation into global economic and political systems.
3 hours, 0.5 course.
Antirequisite(s):
The former Women's Studies 261F/G if taken between 1998-2004.
Prerequisite(s):
This course considers gender issues including the conceptualization of gender and how gender structures theory and research in Sociology as well as areas of social life such as class and change, demography, race and ethnicity, and health and aging.
3 lecture hours, 1.0 course.
Prerequisite(s):
This course examines contemporary international migration from a sociological and demographic perspective. Topics covered may include: migration theories; immigration trends and policies of developed nations; causes and consequences of migration; integration and citizenship; gender and migration; forced migration and trafficking; undocumented migration; refugees; transnationalism and networks; ethnic communities and multiculturalism.
3 hours, 0.5 course.
Antirequisite(s):
Prerequisite(s):
This course examines social factors that affect social inequality in later life from a life course perspective. It introduces key concepts and examples from life course analysis concerning the interdependence of age, gender, class, and racial/ethnic relations as they relate to inequality in health, wealth, and income over the life span.
3 hours, 0.5 course.
Prerequisite(s):
The course will consider the ways in which our view of gender has changed from one that saw gender as an attribute of individuals to one that sees gender as a social construction that shapes social life. Implications of this change for gender inequality will also be explored. 3 hours, 0.5 course.
Prerequisite(s):
The course will examine current theories and research methods in stratification. Consideration will be given to both industrialized and developing societies.
3 hours, 0.5 course.
Prerequisite(s):
This seminar examines the phenomenon of globalization, democracy, and change. The theoretical assumptions and ideological implications of these phenomena will be discussed in relation to developed and developing countries. Discussions will be informed by the literature on democratic theory and development theory.
3 seminar hours, 0.5 course.
Prerequisite(s):
In analyses of social inequality the concept of class has been assigned a pivotal role, recently it has been overshadowed by the term race. Focusing on colonial expansion, slavery and indentureship, this course will explore the multi-dimensional features of power struggles along lines of class, "race," ethnicity, culture, and nation.
3 seminar hours, 0.5 course.
Antirequisite(s):
Sociology 4485F/G
or the former Sociology 485F/G if taken in 2008-09, 2006-07, 2004-05, 2001-02, 1999-00, 1997-98.
Prerequisite(s):
This seminar will look at classical and contemporary theories as well as recent empirical research in the sociology of education. Emphasis will be placed on examining: the relationship between educational institutions and processes and the reproduction of social inequality; and the competing visions of educational reform offered in recent years.
3 seminar hours, 0.5 course.
Prerequisite(s):