Militello receives Sociology Award 2014-15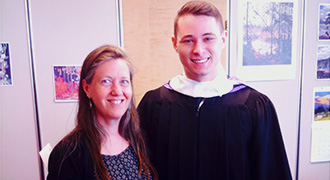 Congratulations to Kyle Militello, winner of the 2014-15 Sociology Award. This award is presented to students graduating with an Honors Bachelor degree from an Honors program offered by the Department of Sociology, who have demonstrated academic excellence and involvement in departmental and/or extra-curricular activities. It was established by friends and Alumni of the Department of Sociology through Foundation Western.
Kyle has been a very active community member and graduated with the highest average of any student in a sociology module.